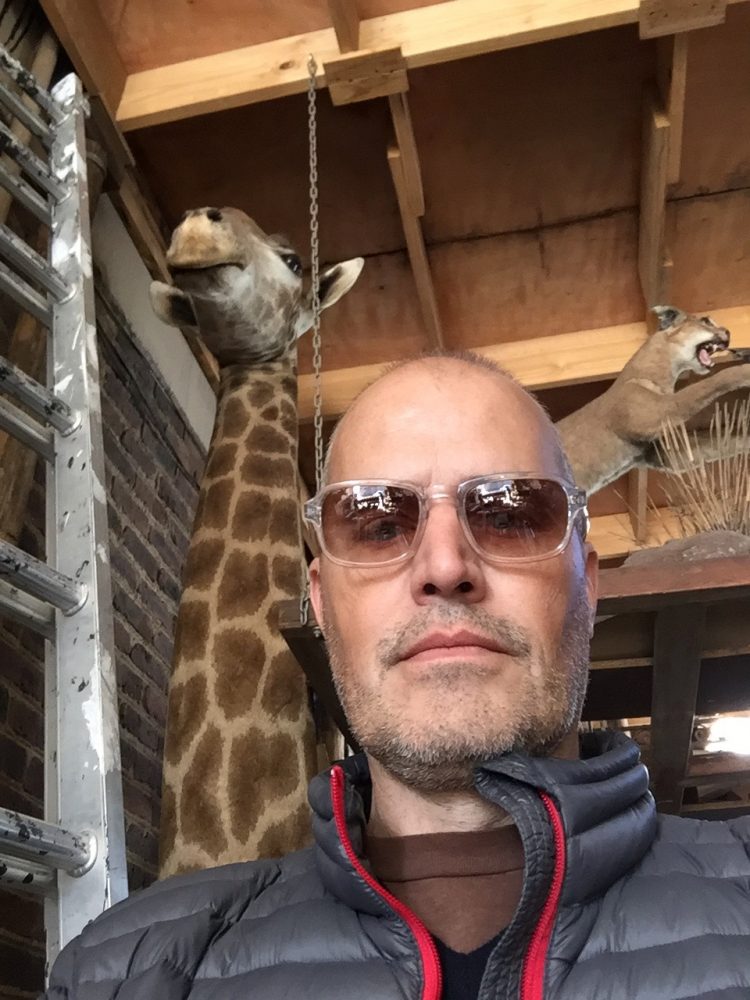 Sixth Extinction
Video 6:01 min. 2016.
The work is touching on the topic of the problematic trophy hunting and by extension the all too rapid man-driven extinction of the earths mammals, fish, reptiles and insects. The core of the video is a slow pan over the hundreds of hunting trophies adorning the iconic Zebra Inn in Maboneng, a somewhat nicer area within the very raw central Johannesburg. The soundtrack for the video is a mix of the night sounds in Maboneng, where the infamous strip club Fox's Den (No Guns Allowed!!), drunken clientele stumbles out into the night and supplies the main bulk of the chatter and slurring. The trophies on Zebra Inn's wall gives a sad image of a time past, and where the sympathetic owner of the bar, "Swazi Werner" Peherchtold describes a much more innocent time, as he gives the background of the hundreds of trophies he himself have shot and collected since the 1960'ies when he came from Austria. In the sound mix we can recognize the faint echo of The Tokens version of the song The Lion Sleeps Tonight (1961). Originally a song Mbube (which in zulu means Lion) by Solomon Linda and the Evening Birds (1939) or better know in Miriam Makeba's version (1960). The most recent of legal right issues was resolved in 2010 between Solomon Linda's heirs and Disney from the use of the song in Lion King. Which points to yet another kind of exploitation.
Tragically "Swazi Werner" (76) and a friend of his, Johann Botha (53, journalist) were shot and killed in Zebra Inn June 8. juni 2017, by armed robbers – two men and a woman.
These are not my balls.
Podium, two soccer balls. 2016.
The artwork is a metaphor for the importance of basic rules for respectful interaction. The ball and the game is framed by a set of rules, that gives people with the most extreme differences in personal backgrounds a possibility to interact together, to play together, on equal terms, and allows for friendly communication. Which we need now, as much as we have ever needed it.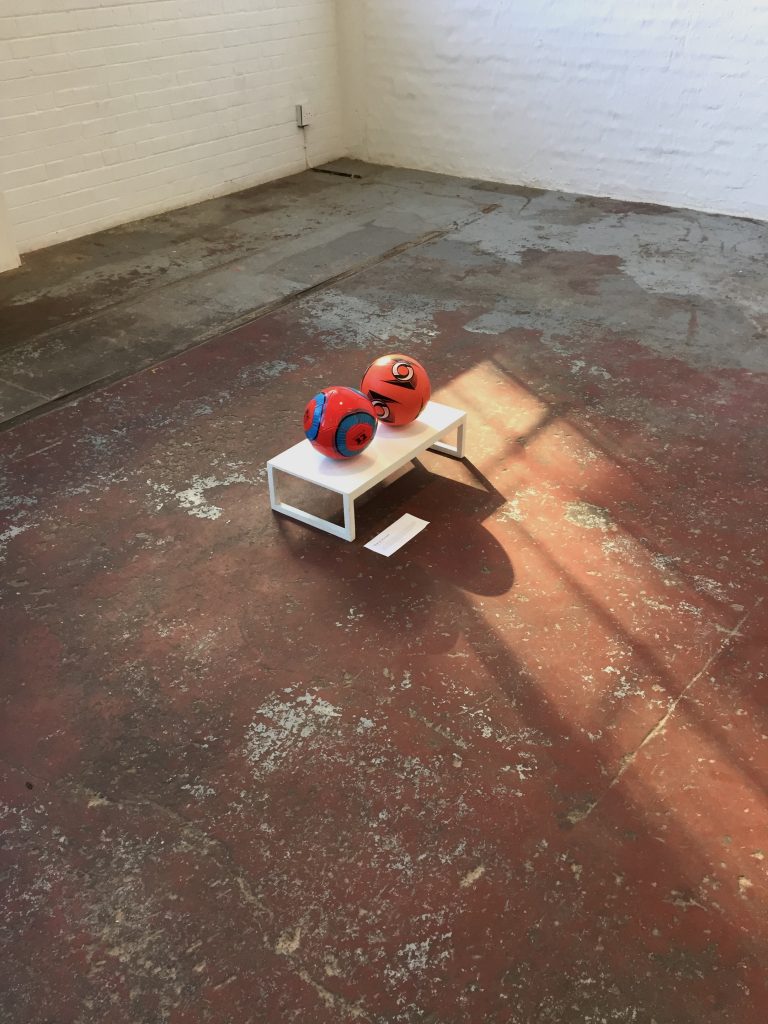 Status Antennae. 2016.
Extrudable metal objects with plastic handle (made in China early 3 th millenium AC, found near Collosseum Rome)
The objects are to be used in the rituals of the Selfie Cult. The Selfie Cult acolytes would at all times be carrying a Status Antennae, and the objects function is believed to catch and thus improve the users' status by moving it around in circles.
(Illustration: World map outline)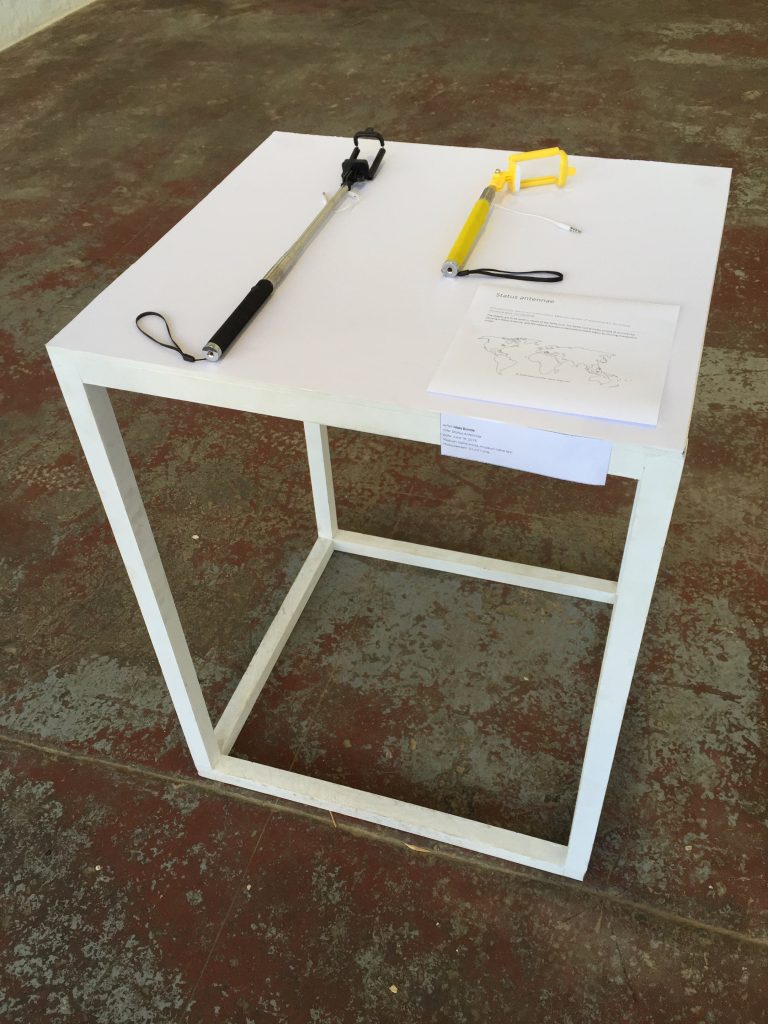 All the artworks are part of the exhibition Ultracontemporary Emergency Room in MOAD, Johannesburg. It is an ongoing exhibition project organised by Thierry Geoffroy.