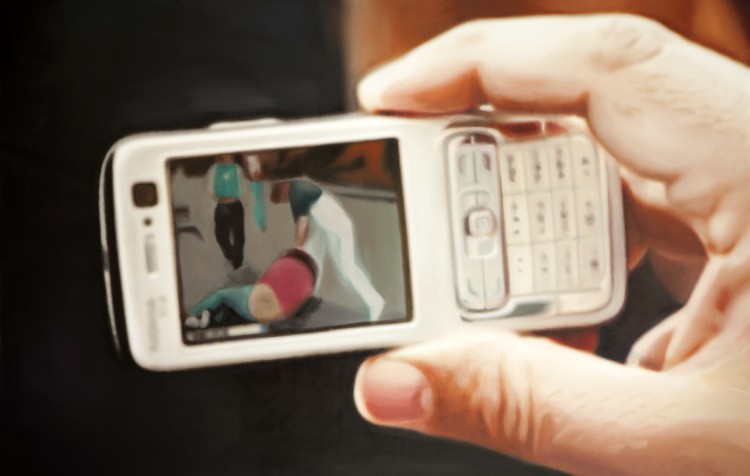 Attention!
Anmeldelse af Camilla Jalving:
https://www.kristeligt-dagblad.dk/kultur/se-mig
In the videos, the cases are certainly not argued. In the actions, they rarely even try to make their case. All teens have a desire to be special, and when they perceive they do not have that many options, they seize them where they can. Today it is possible for everyone to become a celebrity – at least for a short period.
Of course, it's not just negative, but a development that changes anything – not just with small steps – but with tiger leaps. Now we see pictures from the actual torture and get a much more horrendous specific knowledge – now the pictures are evidence, in a world where everything photographed eventually becomes public. When we for example consider the murderer from Aalborg, the guy with the cell phone camera, he appears as a uniquely callous and brutal, but he is not the first of that kind in world history and will not be the last. As a child I read the Icelandic sagas and in one of them, I think it was Egil's Saga, Egil as a child comes riding and see a peasant working on the fields. As Egil by the spur of the moment chops the head off the completely random peasant, he is then demanded an explanation. "Because he was standing perfectly for a beheading". But one thing is to have something like that recounted, another thing is to get very specific photo documentation of it.